Hair!
Monday, I am finally beginning the process to make my hair a pastel color! Woo! I am so excited and have been looking forward to doing this for ages! It'll totally be worth going through the yucky poopy orange hair color for a week or two to get a lovely pastel purple, green or teal…i've yet to decide what to do! Eee! 
Remember that time someone died next door?
So, crazy thing happened. I came home from work on Monday just in time to see the Canyon County coroner, a police officer, and what must have been a mortician of sorts, roll a dead body out of the townhouse behind us on a gurney in one of those black body bags you see in movies.  Previous to getting home, Andrew had been texting me for about 3 hours explaining all the commotion that was going on....
A thought on blogs...
I really hate the blogs where all the blog owner does is repost things. They're boring and not personal. Bleh. 
Foreign Films...
Lately I've been watching a lot of foreign films, and can I say I have LOVED them all. I don't know why I haven't gotten into them earlier in my life, but I'm starting now! The captions often bother a lot of people but, I've been using captions on everything I watch for at least ten years(my parents started when the twins were born, my mom read somewhere that it...
A hobby of mine...
I really, really, REALLY, love to bake. I always have and pretty sure I always will. Last week I finally broke down and bought some containers to hold supplies used for baking. Flour, sugar, brown sugar, etc. I hadn't up to this point because I felt I didn't have the space for these sorts of things in our home. Meaning counter space and pantry space. Both which we have pretty much zero...
Liza.
So, something strange happened to me today… My mother had myself, Andrew, Megan and Jon come over and help take a meal to someone whose husband just died. We're not really related to these people whatsoever but…here's the run down, My grandma(mom's mom) was married 5 times, her second husband(my moms stepdad, not biological dad) had a brother(my moms step uncle)...
I'll never have long hair...
as long as i have access and get lost looking at hair inspiration on this new tumblr i found!  pixie-cropped.tumblr.com  such cute hair! 
Why does my mood automatically get ruined when a John Mayer song plays? ugh. 
Kids films 2012!
Pretty sure last year was the best year for kids films that I LOVED.  Frankenweenie, Hotel Transylvania,and Paranorman!  All weird, dark, cartoons! I love these genres! :)  If you haven't seen them…check them out sometime soon! I promise you won't be sorry. :)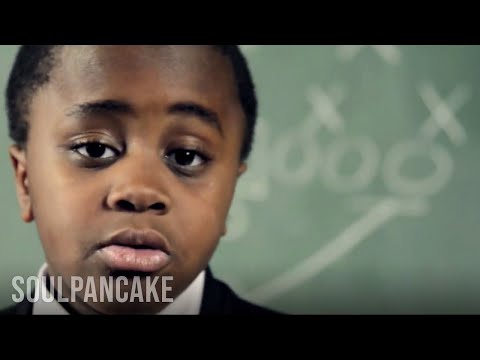 I'm really excited about what God has in store for everyone who is apart of Morning/Evening of Fellowship this year. We have an amazing group of ladies who are yearning to create a deeper relationship with God. What an amazing and beautiful thing to have one another to lean on and grow together with. I am so BLESSED. I love each and every one of you. Thank you for being good-hearted, god...
My goals for this new year...
So, I've remembered my goals for this year!  1.) To be optimistic! And not so much of a Pessimist like I usually find myself.  2.) To be more positive and sensitive. (Thankful to have a husband who can teach me to be more like this.)  3.) SAVE, SAVE, SAVE! (so we can go places and see things together!) 4.) Create a good finance routine! Pay bills, budget money, save, and do things in a...
I was also going to write about all of my 2013 goals…but I momentarily spaced them…:/ Let's hope that isn't a sign of how successful I'll be at keeping them! It'll come to me! 
So long, farewell, 2012. You were incredibly good...
eek, its been over a month since I last posted on this here blog o' mine! That has GOT to change!  Holidays have come and gone, we've said Au revoir  to two thousand and twelve,welcomed in a brand new year with new goals, aspirations and dreams.  To say the least, 2012….was the best year I have ever had. It will be a year that stands the test of time in my heart and mind.  ...
I hate that I haven't had proper time to blog lately. Perhaps that will be my 2013 new years resolution, to be more diligent at it.  I'm having mixed feelings of the arrival of the holidays. Having to please all these new family members, along with my own, is incredibly stressful for me and causes me wayyy to much anxiety. Ah well, Andrew and I manage to take time every night and...
11-11
I am so beyond thankful for all the men and women who have served, and continue to serve in any branch of the U.S Military.  I know today you've heard or read it a few times too many. But, that doesn't make it any less important.  I have been blessed to be apart of a family who has strong ties in the military. My dad, both of my grandfathers, and both of my great grandfathers. They...
A more specific post.
So, to forewarn my two readers ;) this next post is just some thoughts I have been having and please do not take any offense to it. Here goes,  A friend,more like acquaintance,  of ours (Andrew and I), recently returned from his mission. He is a member of the LDS church and the young men are highly encouraged to go on a mission soon after graduating high school, if not immediately.  Like most...
Many, many things I have to write about.  First off, I've been married for nearly a month! It's so crazy how time flies and things so easily fall into place and routines start to form.  Andrew and I still haven't quite figured out a perfect routine, and I imagine it will take some time…or, we'll have it pretty close to how we want it for it to just change as the new...
I've been awake since 3am. :/ But the house smells yummy. I decided to make Andrew some scones this morning, seeing as it's his first early day back to real life since we got married. And, I've gotten a bunch of my math home work done. So I havent been completely useless. 
Ive got so much to do…but all I really want to do is stay in bed all day and watch movies. :( 
Today is… The first day of Autumn. And I'm in love with that. Two weeks until I marry that silly boy Andrew. Who happens to be my best friend and who I get to spend forever with. I'm so lucky. <3  I wish you all a very happy Autumn season, and that your hearts will be warmed by the fact that the holidays are just around the corner. I love the anticipation that builds up for...
I hate the feeling of my teeth, after wearing my retainer for the first time in months. :/ 
vampire diaries…every night. 
The zombie walk is happening, soooooon. October 20th. oh yeah. 
I wait and I wait…and still nothing happens. :( here's to a better week. 
So…I just got internet installed in my home! It's been a while since I've updated my few readers on my life. Saturday I moved out of the home I pretty much grew up in. I have lived there for the past 11 years. So, I consider it where I grew up because I was there from the ages 10-21. A lot of life was lived there. I have shed many tears in that home, for joy, sorrow, anger, happiness, silliness...
Ahhhh I just want to scream at people. How can you be so rude and inconsiderate of the people who actually matter?! Ughhhhh.
So, basically…I am not looking forward to tomorrow. :/ Establishing a whole new routine. With school and work and whatever else life throws at me.  It seems like Summer went by faster than usual this year, or something feels different about it and I just can't seem to pin down what it is. As much as I HATE the summer weather, I really love no school and only focusing on work, not...
Lately,
Things are stressful.  Andrew said to me today, if anything happened to me, he doesn't think he'd ever get married again, because it's quite a hassle going through all of this.  I'd agree.  But, we had an amazing counseling session tonight with Pastor Mark. He said all of the things I needed to hear and I felt incredibly reassured, yet again, by him in knowing and...
we got our invitations today! Tomorrow should be fun…addressing, stamping, mailing oodles of invitations! :) Good thing my little brother and sisters love me(hopefully i can con them into helping me out!) 
ta-da.
Another note…Andrew and I got the 'okay' on the townhouse we were looking into! Yay!? I'm not as excited as I should be…because some people aren't happy for me and it is something I anticipated but it still doesn't hurt any less. 
I don't think I have ever been so emotional before in my life. Things are so stressful and the funny thing is they don't have to be. I don't feel like I've done anything wrong but I still take all of it on my shoulders and it's breaking me down. This should be the happiest time of my life, with friends and family wanting to share it with me. And so far I can't...
Our loveliest day is...
Less than 2 months away! Eek. Crazy! 
Post Wedding →
Ladies usually chop their hair off after they get married…I'll be dying it a pastel color. I'm leaning towards a pastel purple or a mint green. Oh I am so excited, I've wanted to do this for ages and now only have to wait a few more months! I'm considering going back to my faux hawk as well but we shall see!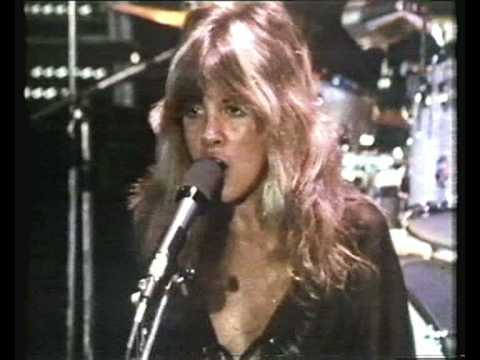 I hate that I'm not the sort of person who can just go to bed at night and forget everything, feelings, thoughts, etc. and in the morning be perfectly okay.  When I lye in bed at night all my thoughts consume me and I feel my emotions amplified by at least ten percent. In the morning…I feel the same exact way, often times even worse.  Ugh. I am sad/angry/frustrated at the same things...
PLL
A band I thoroughly enjoy, Lady Danville, posted that one of their songs was on Pretty Little Liars most recent episode! That is exciting, makes me even more excited than usual to watch it tonight!  (I like teen/drama tv shows, and I'm not ashamed about it!) 
Prettiest thing.
My dress is on its way! It has been shipped, I am so anxious to get it and see it in person. Ah. 
I'm sure it is silly/absurd that I get incredibly annoyed when other people use our(Andrew and I) netflix. I hate seeing all these kid shows being watched. Ugh. :/  On a super exciting note, today Andrew and I bought pretty much all we'll need to furnish our future living room. It's totally awesome! 
Movie night...
I've been watching movies all the while since I got home at 5. No better way to cure sad/hurt feelings than watching a cult movie called "Parents", about a kid growing up in the 50's where his mom is a perfect housewife and lives a nice little life…only to find out his parents are cannibals. weird stuff, but not a complete wast of time. It's on Netflix if any of...
Netflix now has a cult movie section! I am infatuated and will be spending my movie watching time in this genre! 
The beginning to a wonderful life...
Tonight Andrew and I had our first session of premarital counseling. We didn't go too in depth about anything in particular, just general questions about what we want to see happen, how we met, how we knew we were meant to be and so on.  To be honest, I was incredibly nervous and unsure of what to expect… but the hour went incredibly well and I am glad we chose to go with the head...
to you,
I like getting things in my ask box…not if they are unkind and rude though. I am not someone who uses vulgar language, or looks highly upon those who do. So to someone anonymously leaving mean things with profanity in my ask box…I pity you. That you have to resort to those kinds of mean things. I'm glad you have an opinion, but I ask that you please keep it to yourself unless...
Pretty certain I lost, not misplaced, my keys. :/ Not only did I forget to pick up my car last night from Andrew's house, so was stuck borrowing my little sisters car for work…but I cannot find my keys anywhere. I'm mostly worried about the stupid key that unlocks my gas cap. Hopefully I'm able to figure something out before I run out of gas. Ugh. 
Belated birthday post
Well…21 came and went. It wasn't as big of a deal as I've heard many other people have made it. It was nice, I got to hang out with my Dad, Miles, Erin and Andrew on my actual birthday. We didn't do anything amazing but it was still nice to spend my birthday with my family, well the ones who were there at least. We went to a movie and dinner. Andrew took me to breakfast and...